Get Involved
San Francisco Suicide Prevention could not exist without the dedication of community volunteers every year. Most of our volunteers assist with our hotline and internet chat services. However, we also recruit administrative and outreach volunteers.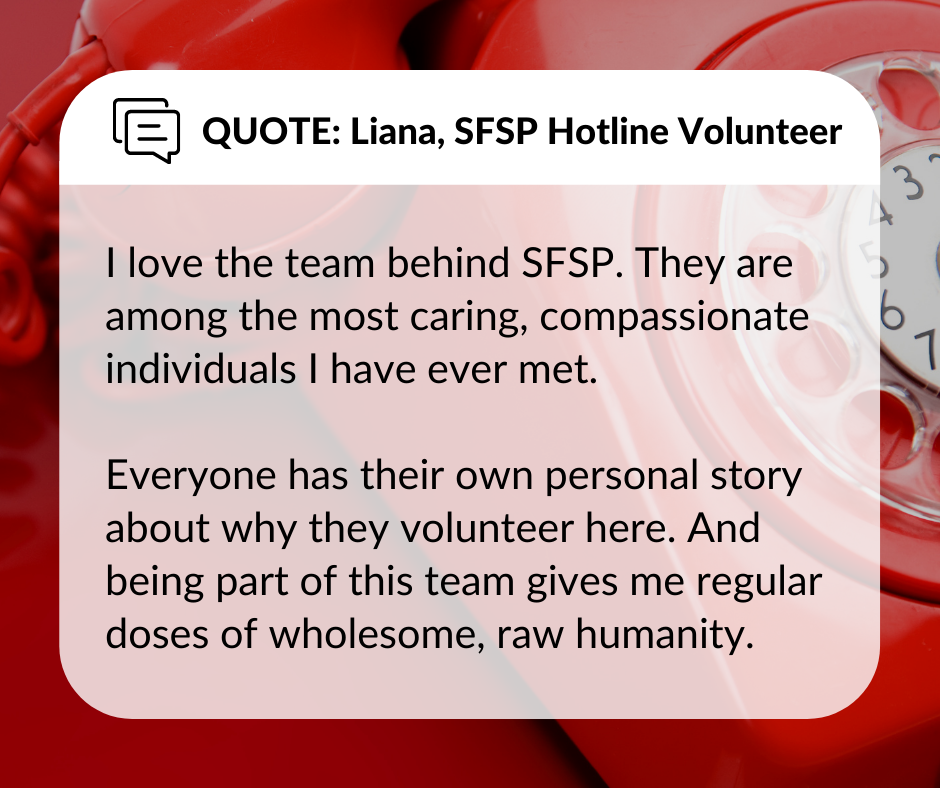 Interested in Volunteering?
Volunteering with San Francisco Suicide Prevention is the chance of a lifetime. It's a unique opportunity to be the person who helps someone through a crisis and to learn more about your own selflessness. With the comprehensive training we provide for our volunteers, you will gain life-saving skills that can be used everywhere.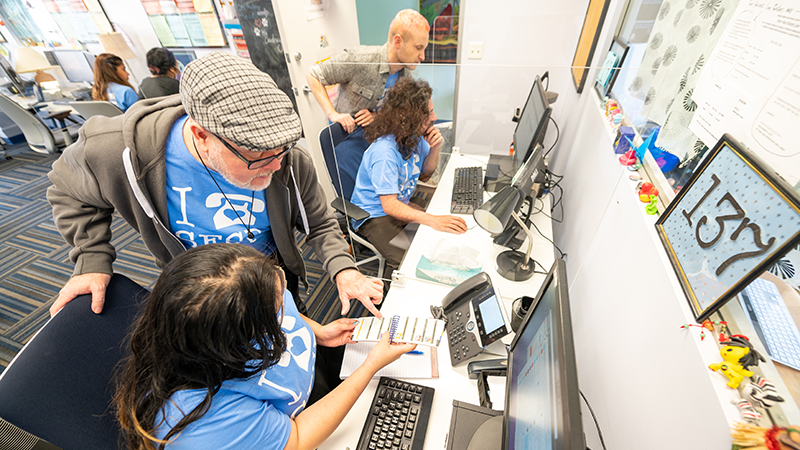 Hotline Volunteer
Are you a good listener? Caring? Supportive? Understanding? Do you want a real challenge? If you answered YES to any of these questions, then San Francisco Suicide Prevention may be right for you! As a Hotline Volunteer, you will be doing the following:
Providing emotional support in a non-judgmental manner
Assessing for risk of suicide, de-escalating crises
Providing information and referrals when appropriate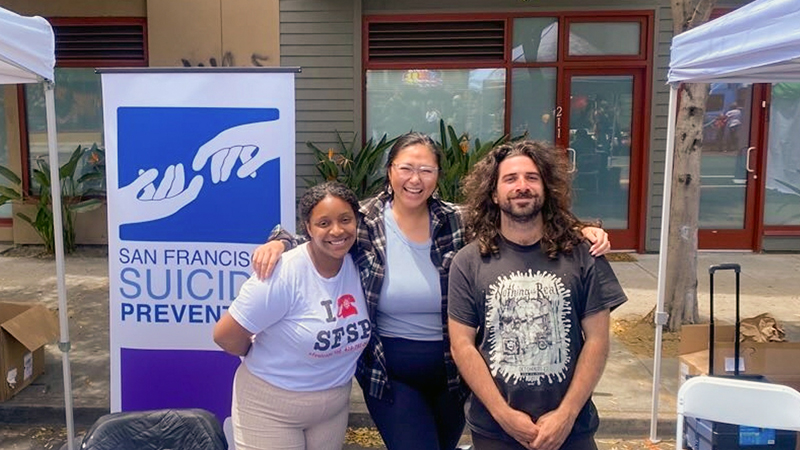 Outreach Volunteer
You don't have to answer crisis line phones to save lives! Community Outreach Volunteers are equally important because they provide support in a wide variety of ways. Here are examples of some of the potential volunteer activities:
Tabling at city events
Public speaking on suicide prevention
Updating referral databases