About Us
The mission of San Francisco Suicide Prevention is to provide emotional support, education, assistance, and intervention as necessary to all persons in crisis and those impacted by them, with the goal of reducing suicides and self-destructive behaviors. 
Our Story
San Francisco Suicide Prevention is the oldest community-based telephone crisis center in the United States, founded in 1962 by Bernard Mayes, a journalist from the British Broadcasting Corporation. To this day, the agency trains local volunteers who provide suicide prevention and crisis intervention services to callers.
With a talented staff, more than 200 volunteers, and an annual budget just over $1,000,000, San Francisco Suicide Prevention is one of the most cost-effective crisis care agencies in the country. In addition to our crisis hotlines, we provide services to youths, outreach in the community, grief support for loss survivors, and clinical supervision groups for qualifying volunteers.
San Francisco Suicide Prevention merged into Felton Institute in 2019, bringing together two of the most enduring mental health and crisis intervention agencies in Northern California. The partnership aims to provide continuous care and services for people in suicide crisis and emotional distress.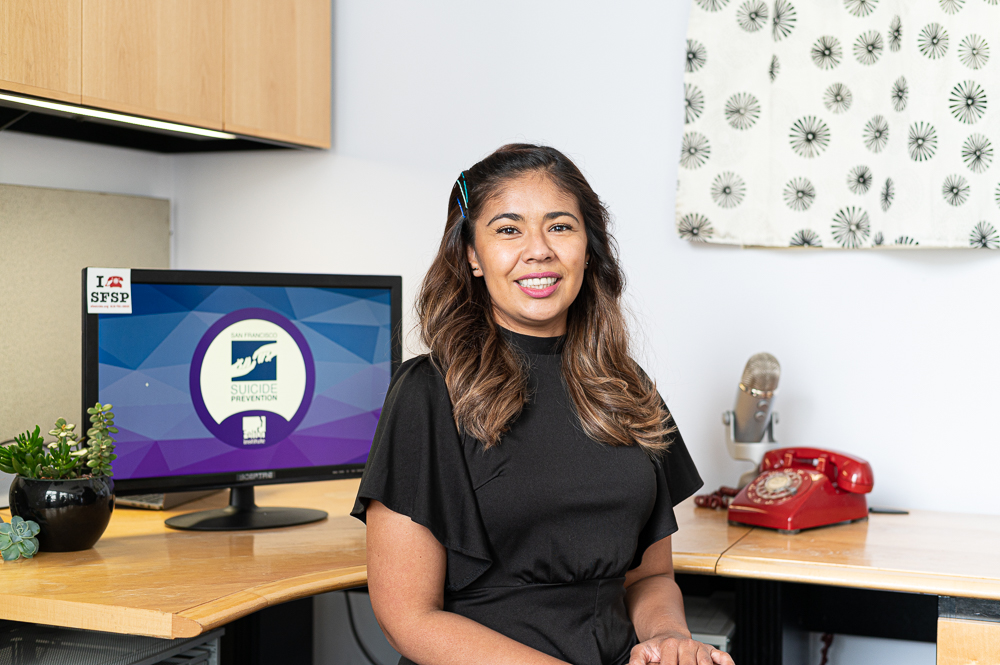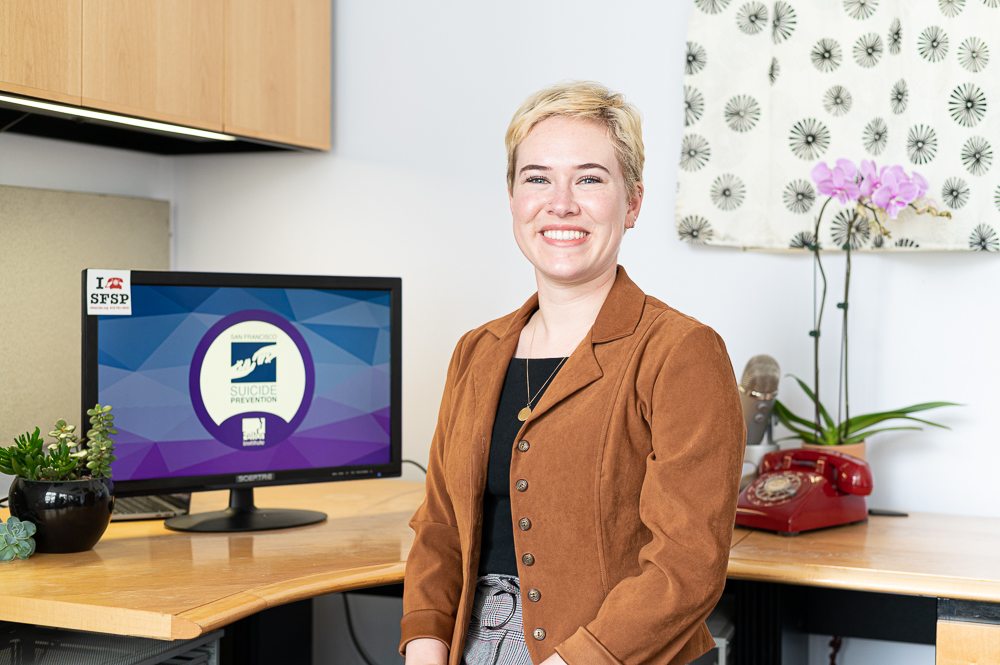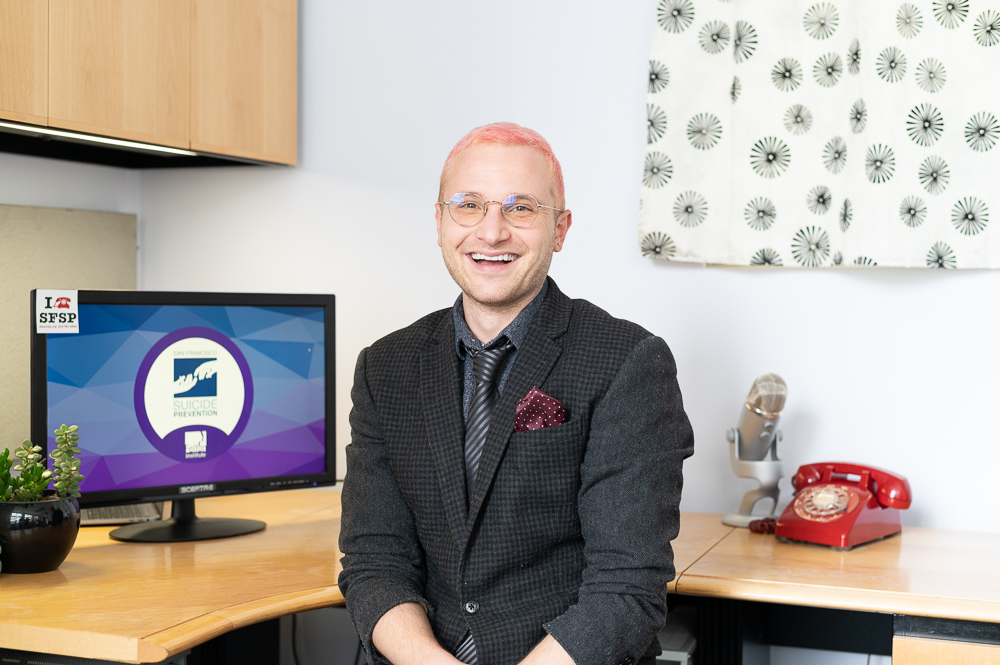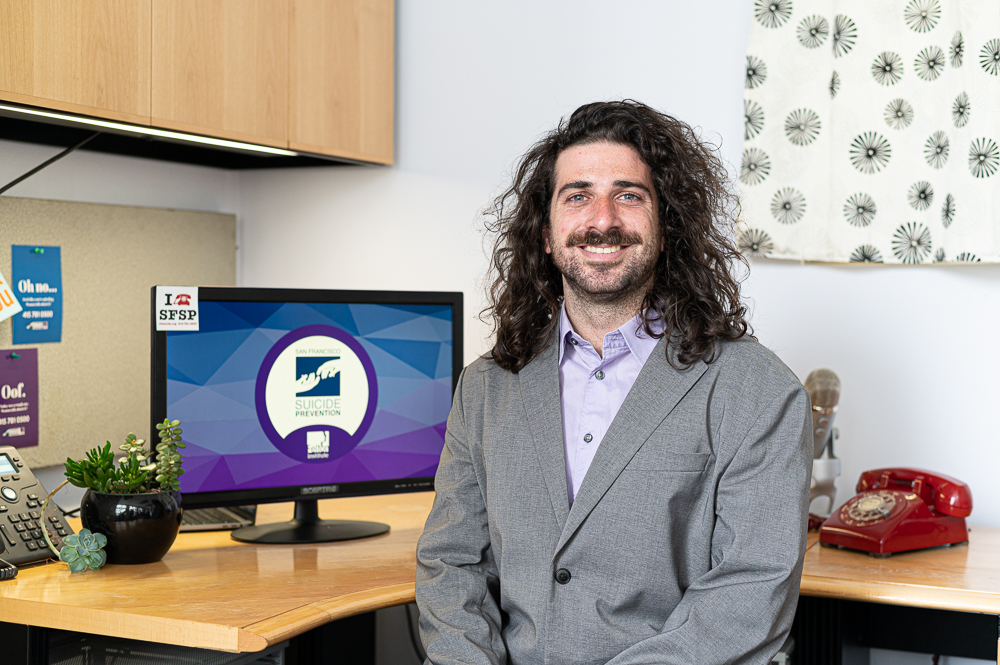 HIV Nightline Program History
In 1989, a small group of San Francisco Suicide Prevention volunteers with AIDS recognized that the community needed counseling services. They realized that nighttime emotional support is essential for people with HIV as medications and emotional stress often result in sleep disturbances and that HIV-related emotional concerns such as anxiety, despair, loneliness, grief, and suicidal ideation are at their peak during nighttime hours.
We have since seen many changes in the HIV epidemic. In some ways, the issues our callers face have shifted dramatically, especially due to the hope resulting from improved treatment strategies. What has not changed is fear. Today our clients face the fears of treatment failure, new health epidemics such as Hep C and cancer, and negotiating a new world of living with HIV. The Nightline is as necessary now as it was in 1989. We remain the only program of its kind in the United States. 
About Founder Bernard Mayes
On October 23, 2014, Bernard Mayes, multi-talented journalist, Episcopal priest, and community activist, passed away in San Francisco. He was the founding force behind the Suicide Prevention movement in America, launching in San Francisco the first of what would eventually become a network of over 500 community crisis centers. He went on to become a pioneer in public broadcasting as a founder of KQED and as chair of the founding board of National Public Radio (NPR). At his side at the end were his friends and former housemates, Will Scott and Matthew Chayt, reading Shakespeare's Sonnet CXVI, Let me not to the marriage of true minds…
Mayes arrived in San Francisco in 1960 at the age of 31 as a correspondent for the BBC. Handsome, energetic, cultivated, and rebellious, he took on a massive and highly preventable tragedy that no one else would discuss — suicide. In a city that was known for the highest suicide rate in the western world, he founded a simple volunteer hotline using the code name "Bruce" and distributing matchbooks with the phone number in Tenderloin bars. He had a flair for publicity and was able to maintain constant visibility of the fledgling organization and its efforts to reach people who found themselves wanting to end their lives. He trained its first volunteers and went with them to secure the first office in the basement of a Tenderloin apartment building whose manager initially believed them to be an escort service.
By 1970, he was elected to chair the founding board of NPR, helping to organize public radio and television not only in San Francisco but also for the Corporation for Public Broadcasting, then in its infancy. In 1984 he was invited by the University of Virginia to chair their Department of Rhetoric and Communication for which he organized the Program in Media Studies. Later, he was appointed an academic dean and received several awards for mentoring and advising.
He wrote many published articles and a selection of his lighter broadcast pieces, "This is Bernard Mayes in San Francisco," even appeared in Australia. After his retirement in 1999, he published his autobiography, Escaping God's Closet: The Revelations of a Queer Priest, which in 2000 won the national Lambda Literary Award for religion and spirituality. He has scripted and recorded dramatic works for radio, including Homer's Odyssey and award-winning audio of The Lord of the Rings, in which he played Gandalf.
Bernard never lost his concern for people considering suicide. For the final years of his life, he returned to San Francisco to live, consistently visiting to the agency he began fifty years earlier. He was a dedicated donor, leader, and historical legacy. Bernard celebrated his 85th birthday on October 10th at San Francisco Suicide Prevention's "Heroes of Mental Health" Luncheon. He is survived by his many close friends, his former colleagues, and the unknown thousands of people who are alive today because of his work.
We are all better people having had Bernard Mayes in our lives. May he rest in peace.
Written by: Eve Meyer and Meghan Free-beck
To learn more about Bernard's legacy, please enjoy the following articles:
SFSP Merges into Felton Institute
In July 2019, San Francisco Suicide Prevention merged into Felton Institute, uniting two of the most enduring mental health and crisis intervention agencies in Northern California. This innovative merger places suicide prevention in a broad continuum of care and extends the reach of both agencies to serve communities in need.
"Our agencies are coming together with the opportunity to expand capacity of our service continuum. As we integrate, we bring our unique experiences, unified around a shared commitment to save and improve lives. San Francisco Suicide Prevention and Felton Institute have long traditions of executing life-enhancing programs that strengthen communities, and we anticipate that our combined resources will have even greater impact," said Al Gilbert, President and CEO of Felton Institute.
Chairman of the Board for San Francisco Suicide Prevention, Peter Rojo notes, ""Our two organizations share values and missions. As anchors in the San Francisco mental health provider community, Felton and San Francisco Suicide Prevention serve the same populations, and this merger allows us to serve them even better."
Both organizations have strong track records of providing quality services to those in need. San Francisco Department of Public Health's Director Dr. Grant Colfax states, "The merger of San Francisco Suicide Prevention and Felton Institute will strengthen and preserve crucial prevention, outreach, case management, and crisis intervention services for San Franciscans with mental illness and substance use issues, benefitting people who are experiencing homelessness and people who are housed. It is great for San Francisco that they are joining forces."
You can visit the Felton Institute website at felton.org